Local Time
Timezone:

America/New_York

Date: May 07 2018

- May 10 2018

Time:

22:30 - 07:30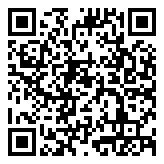 Date
May 08 2018

- May 10 2018
Pharma/Biotech Project Portfolio Management Masterclass
The 3-day, practical Biotech/Pharma Project Portfolio Management Masterclass is specially developed for Heads, Managers and Senior Executives of Biotechnology and Pharmaceutical Companies in charge of strategic planning & development, strategic marketing and business development, new product development, project and/or portfolio management and R&D who are looking to get a more coherent, efficient and comprehensive view of the project portfolio management process and strategy, in order to gain market success.
This Masterclass is YOUR roadmap to maximizing portfolio value in accordance with management's strategic and financial goals. Designed to improve companies' abilities to progress compounds from the pre-clinical stage to commercial brand management, it showcases benchmarks and best practices for teams managing investments across the entire value chain – pre-clinical and clinical projects as well as marketed brand products.
>>> Wish to find out more? Visit the Official Website or Email directly now!