Local Time
Timezone:

Europe/Berlin

Date: Apr 24 2018

- Apr 25 2018

Time:

All of the day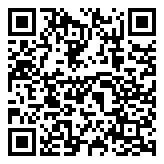 Date
Apr 24 2018

- Apr 25 2018
Time
All of the day
Temperature Controlled Logistics in Biopharmaceuticals USA 2018
The Temperature Controlled Logistics in BiopharmaceuticalsUSA is returning for 2018. This event, taking place in Princeton, New Jersey, promises to bring together clinical professional from across the US. Be sure to attend on the 24th – 25th April 2018 for this unmissable event.
This event gives you the opportunity to meet industry leaders who will cover key issue areas and novel trends for the pharmaceutical industry while enabling you to debate and discuss opinions and strategies which can be incorporated into your current business operating model.
Why this event – why now? 
Complying with regulations, and ensuring the quality of cold chain drugs shipments, can be very expensive due to the tools and equipment needed to store and monitor. The industry is very keen to hear about the struggles and compliance of the new guidelines.
The industry is keen to know more about GDP inspections – how do we access the criteria and expectations of global regulatory authorities?
The pharma industry is going through huge restructures, so its important for logistics teams to be able to work effectively under new industry pressures.