Incepta Pharmaceuticals Ltd. is a leading pharmaceutical company in Bangladesh established in the year 1999.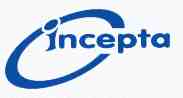 The company has a very big manufacturing facility located at Savar, 35 kilometer away from the center of the capital city Dhaka. The company produces various types of dosage forms which include tablets, capsules, oral liquids, ampoules, dry powder vials, powder for suspension, nasal sprays, eye drops, creams, ointments, lotions, gels, prefilled syringes, liquid filled hard gelatin capsules, lyophilized injections, human vaccine etc. Since its inception, Incepta has been launching new and innovative products in order to fulfill unmet demand of the medical community. The focus has always been to bring new, more technologically advanced molecules and innovative dosage forms to this country.
Products List of Incepta Pharma BD: Browse online from here or Download PDF from here.
Contact to Incepta Pharmaceuticals Limited
Corporate Office:
40 Shahid Tajuddin Ahmed Sarani
Tejgaon I/A, Dhaka-1208. Bangladesh
Phone: (+88 02) 8891688 – 703
Fax: (+88 02) 8891190
[wp_ad_camp_1]
Factory Location: 
Dewan Idris Road, Jirabo, Savar
Dhaka. Bangladesh
Phone: (+88 02) 7792502-6
Fax: (+88 02) 7792507
Website: www.inceptapharma.com