Whenever you see physicians, nurses, or any hospital worker, there's a good chance that they're wearing scrubs. This sanitary clothing or uniform was originally designed for use by surgeons and their support staff while in surgery rooms. It came to be known as scrubs because surgeons typically put them on as they sterilize or scrub themselves clean before entering the operating room.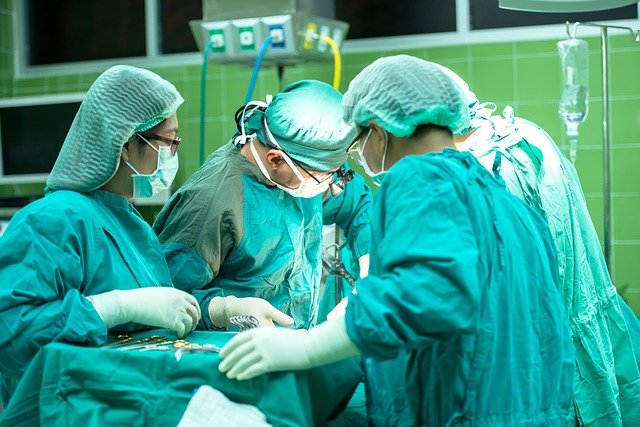 Today, scrubs are no longer just limited to surgeons and surgery staff. They have become the clothing of choice for all healthcare workers, including veterinarians. Scrubs are worn in environments that have a high risk of coming into contact with various pathogens. In fact, as the COVID-19 pandemic rages on, scrubs—along with face masks and PPEs—have been referred to as uniforms for heroes.
With the utility and added protection against infectious agents that scrubs can provide, it's not surprising that many people, specifically health workers, want to get more scrubs for their own use. If you're one of those people, know that the most obvious way of getting your hands on a new set of scrubs is to buy it from a reputable store.
But the pandemic has caused shortages on scrubs. Suppliers have been flooded with orders as more health workers became first-line responders in the fight against COVID-19. In fact, many non-profit organizations and private individuals have launched campaigns asking people to donate surplus supplies, PPEs, and scrubs to help overwhelmed medical front liners. 
So now, the million-dollar question is, can you make your own scrubs? Well, the answer is a resounding yes. If you have an idle sewing machine, you can work on your own scrubs. Even if you're clueless about fabrics and sewing, don't worry. Sewing your own scrubs is simple and easy. 
Tips To Make Your Own Scrubs
Know The Minimum Guidelines For Scrubs
Surgical or hospital-grade scrubs are classified as Class 2 for medical devices. As such, their manufacture is governed by strict guidelines set by different regulatory bodies. In the U.S., for example, rules on surgical scrubs are set by the Food and Drug Administration (FDA), the Association for the Advancement of Medical Instrumentation (AAMI), and the American National Standards Institute (ANSI). This is one of the main reasons why buying medical scrubs should always be your first option before making your own. 
If you're only making scrubs for your own use, you don't have to register with regulatory bodies. But it pays to know their basic guidelines because you're making something that will be used in a medical environment. Remember, the scrubs should provide a degree of protection during medical duty. They are not like ordinary clothing. 
Choose Your Fabric
Before you can cut and sew, you first need to choose the fabric you will use for your scrubs. For this type of garment, you can choose from four basic fabrics.
Cotton – this is the traditional fabric used to make scrubs. It's soft, lightweight, absorbent, and breathable. Cotton is comfortable to wear and it can be ironed, which means you can apply heat to further sanitize it after washing. On the downside, cotton can easily wrinkle and it is prone to shrinking and fading.
Polyester – this synthetic fiber is durable. It's resistant to wrinkles and stains. It's also shrink-proof. Polyester dries fast and can be easy to care for. However, it can be easily damaged by heat, so no ironing should be done for this fabric. It's also not absorbent and it doesn't offer the silky feel of cotton. 
Spandex – this synthetic fabric shares many of the characteristics of polyester. It's highly durable, yet lightweight. Spandex allows for better movement because it can be stretched and returned to its original shape. It may have a tough texture, but it can minimize abrasion and perspiration. 
Rayon – this semi-synthetic fabric can mimic the properties of cotton, but it's not as expensive. It has a soft and absorbent feel and it can also easily wrinkle. It's not as durable as polyester or spandex. Therefore, handwashing may be the best option to care for rayon fabric. 
Blended Fabric – the four types of fabrics are usually blended with each other to try to balance their pros and cons. Polyester is usually blended with either cotton or spandex to come up with more durable and comfortable material for scrubs.  
When choosing your fabric, base your choice on durability and comfort. Your scrubs will be used in a high-paced medical environment. Make sure they can take the beating and still feel comfortable even after a long day at work.
Take Your Measurements
After you decide on the fabric, you can start taking your measurements. You may need to ask help from someone to make sure the numbers are accurate. 
Using a tape measure, get the measurements of your chest or bust, waist, hips, and the inside of your legs for the inseam. When measuring the waistline, hold the tape measure loosely to provide an allowance for your waist. If you decide to make scrub pants too, you can be generous with your waist measurements to ensure comfort. Remember, scrub pants are basically drawstring pants.
Choose And Make Your Pattern
There are many patterns for scrubs that you can get online or from catalogs. If you're having a hard time finding a pattern, just follow designs for a slip-on garment with a V-shaped neck and regular drawstring pants. 
Be mindful of the sleeves too. Some medical scrubs have separate sleeves sewn onto the body, while others have dolman sleeves which are cut along with the body.  Like the waist for your pants, you can be generous with the size of your sleeves. You don't want the sleeves of your scrubs to tear easily and fit too tight 
Shape The Fabric 
The next step is to shape the fabric according to your pattern. Pin the pattern to the fabric, then cut the fabric following the pattern as a guide. Make sure that you end up with the complete pieces that you will sew on together. As you cut the shapes, you may opt to have one or two extra pieces for each shape so that you don't have to go back to square one in case you damage some of the shapes during sewing.
Sew The Shapes Together
Once you're done making the shapes, the last step will be sewing them together. For the top scrubs, start sewing the front and back shapes. Do this along the seams, inside out. When you turn the shirt right side out. you should end up with the seams hidden inside. After the body, sew the sleeves next. Finally, attach the sleeves onto the body. 
After the first stitch, go back to every seam and make another pass. This is called overstitching and it can provide more durability to your finished scrubs. Lastly, don't forget to try out the scrubs you made, and make sure it fits you perfectly. 
Conclusion
It's possible to make your own scrubs, especially if you have your own sewing machine. Once you've picked your fabric, the process is a simple cut and stitch project that you can finish over the weekend.
About the Author: Pablo Murrell
Pablo Murrell is a full-time blogger who regularly updates his readers with content about the healthcare industry, business, and home improvement. Aside from writing high-quality articles, Pablo also loves to share videos and infographics on his blog.